No one has been held accountable for the injustices in my case
No one has been held accountable for the injustices in my case, my life and the life of Scandinavian Capital Exchange; its staff and customers' fate was sealed when Prime Minister Anker Jørgensen, at a cabinet meeting in the late autumn of 1979 at Christiansborg, was confronted with a report showing all the failures of the Special Prosecution (Bagmandspolitiet).
Bagmandspolitiet, despite using huge resources at great cost and taxpayers expense, did not have a "successful record" as to high profile cases; they had lost many cases which ended up nowhere along with the negative press.
The most recent failure, at the time, is the case against Jan Bonde Nielsen which ended up in the sand, as did any case against Brask Thomsen at Finansbanken, also it appeared, at the time, that this would ultimately be the outcome of the case against Mogens Glistrup.
Bagmandspolitiet had, since their start, been trying hard to catch a big fish, someone who they could portray to the public as an example of their "hard" work, an example who could justify their existence, fighting the criminals in smart suits. They needed desperately a high profile case, someone who the tabloid press could get their teeth into.
The prime minister faced the possibility of having to close down this special 'Darling of the Social Democratic Party', when he turned to the Minister of Industry, Erling Jensen (who had just been appointed on the 26th October), and said looking out of the window: "What about the company over there?" He was referring to Scandinavian Capital Exchange, with its offices just opposite the cabinet office at the corner of Højbro Plads and Ved Stranden.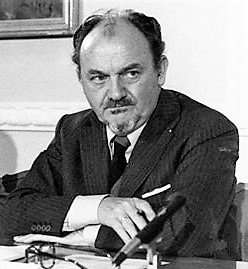 This is the Danish Prime minister who praised the dictator of North Korea in 1984 as a brilliant leader, 4 years after he instigated my case. Anker Jørgensen said: "Kim il-Sung as a leader should be admired for his devotion and wonderful work for his country and for his people's freedom and happiness. Moreover that North Korea was a wonderful country and the people should be proud of their country's independence from the influence of the big countries."
Anker Jørgensen was, even so, stupid to draw parallels with Denmark fighting against the German occupation during the Second World War (which very few did when the truth is known).
How could anyone admire and glorify the totalitarian regime in North Korea – the Danish Prime minister Anker Jørgensen and the deputy chief of Copenhagen fiscal authority Christen Amby could! 
When he died many articles in the Danish press mentioned the truth, that he admired North Korea and its despot Kim Il Sung (see Berlingske Tidende 16 May 1984)
How did we ever get to know about this cabinet meeting?
My defence lawyer, Advocate Folmer Reindel, received a phone call in 1984 from Brussels. A Danish senior civil servant told him what was really the true background for the events in January 1980, my incarceration for more than four years and all of the injustices.
The senior civil servant told Folmer Reindel that he was at this cabinet meeting at Christiansborg and he felt he had to tell Folmer Reindel the truth about what started it all since he knew how many injustices it caused to clients, my staff, my family and me. By telling Folmer Reindel the truth, although late, he hoped that he got this out of his system as he really felt bad as to how I was treated.
Folmer Reindel and I were told that the freemasons already knew about the action against Scandinavian Capital Exchange in early January 1980.
In the High Court, just before being interviewed by the Special Prosecution, a client and hunting friend (and a freemason) stood up and turned to me and said: "Hauschildt, I am sorry about everything, I knew two weeks before". In other words, many people knew about the authorities' concerted efforts against me and the companies' weeks before my arrest and the closing of the companies. Sadly my hunting friend and client died too early after my trial.
Several years after the events in Denmark I spoke to several freemason friends who confirmed that also one of them knew about the action by the Special Prosecution some weeks before. In other words, the whole affair was a staged political action.
According to internal documentation which first came to light during the High Court hearings (Appeal by me), a meeting was held in the National Bank in May 1979 which concluded that it has not been possible to find customers of SCE which would complain of any wrongdoing with regards to the companies and its owner (me). The investigation by the Bagmandspolitiet has not been "successful".  A person who appeared at The National Bank meeting was from the Copenhagen Tax Authority – Christen Amby.
Christen Amby – The Red Tax Troll
The companies were subject to many visits by the Copenhagen Tax office, including by the deputy chief of this office Christen Amby.
Christen Amby, the person who my companies and I was harassed by through several years was none other than "a red socialist" or should I say a left-wing socialist and the founder of the Danish Friendship Association with North Korea. He had previously been active in the Danish Socialist People's Party and later co-founder of the Left (wing) Socialist Party where he failed to get voted into the Danish Parliament.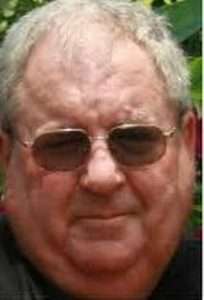 Christen Amby according to friends used to say about the people who worked under him in Copenhagen Tax Department "Either they are red or otherwise dead". Such a person was one of the prime movers against me – "A Capitalistic Pig" as I several times had been shouted at. Such a political animal like Christen Amby should not be allowed to serve as a civil servant, civil servants should be the servant of the people and government, not by their political conviction.
When he first time came to our banking reception on Højbro Plads, my vice-director Erik Rasmussen threw him out in the snow because he looked he had not been washed for days and his clothes look like a tramp and "certainly could not be a civil servant from the Copenhagen Tax Department". I did not know this at the time but was told when he came to my offices and was recognised by Erik Rasmussen. Frankly, Christen Amby looked by an anarchist just coming from the barricades. Instead of offering my best chair (had I known his power), I just wanted him out of our offices since he looked like he has been sleeping in the same clothes for months.
His real objective was for us to give him names of our client who traded "over the counter" all suspected to used "black money" undeclared to the fiscal authorities. Since there was no legal requirement for this at the time, I refused to corporate. Many times when leaving our offices, he mumbled: "We will see about this".
We are Will Close This Capitalist Cave!
One time leaving my office Christen Amby said: We will close this capitalist cave (Vi vil skal nok få lukket den kapitalist hule). Considering, that we operated according to the laws and everything was correct, I found such a statement, as wishful thinking from his side. Little did I know about the socialist's power and determination.
First, at the High Court trial, my defence found material that referred to meetings at the Danish National Bank in May and October 1979, where Christen Amby was directly quoted.
Interestingly Christen Amby was arrested back in 1969 together with Otto Sand (an agent for DDR's Stasi) as they were organising to send money to support North Vietnam fighting the American Imperialist. I did not know this before later, so my membership of the American Club in Denmark certainly did not look good in Christen Amby's eyes.
To me, Christen Amby and many members of Bagmandspolitiet, the courts and the media could have been agents of the DDR regime and indeed members of Stasi just south of the Danish border. 
The companies had fulfilled all of their obligations until Mogens Hauschildt arrest for allege tax evasion
Advocate John Korsø-Jensen
The allegation for tax evasion, which was "used" to arrest Mogens Hauschildt with, was fabricated by the authorities in order to legitimise their illegal action and abuse of power.
The allegation was fictitious and never resulted in any indictment; there was no tax evasion.
From the first day of this miscarriage of justice, there has been a closed concerted conspiracy between the special prosecution, which they have themselves "fabricated" and thus instigated the case, the fiscal and financial authorities in Denmark, the courts and the Ministry of Justice.
Advocate Folmer Reindel
Most of the Danish media published, uncritically, all of the stories that they received from Bagmandspolitiet.
All giving headlines despite that most was fabricated lies and malicious innuendoes.
It was important to cause maximum losses for the investors and companies, through the use of the media providing false allegations, lies and a general cover-up of the truth.
After all, Mogens Hauschildt was locked-up and incarcerated in total Solitary Confinement.
Advocate Folmer Reindel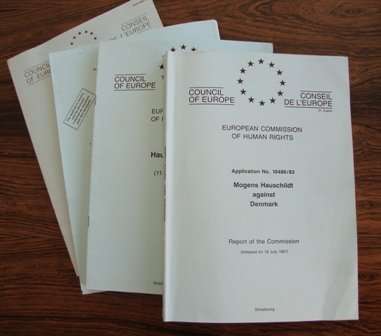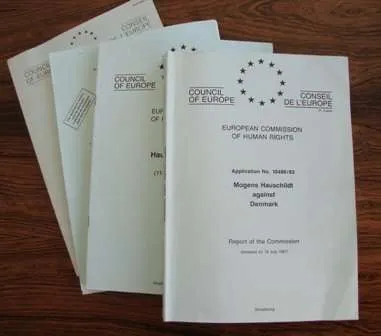 HAUSCHILDT v. DENMARK
The European Commission and the Court of Human Rights Judgement, Comments and Reports  1982-89

JUSTITSLIG
Although that I have shaken hands and been in the company of kings, queens, presidents, prime ministers, princes and princesses, Nobel price laureates, ambassadors and captains of finance and industry, during the last 42 years I never found myself again after the terrible events in Denmark, I am not who I was, I have lived as a changed person marked by the scars which the Danish State inflicted on my family and me.
I did leave my isolation cell, but the solitary isolation has never left me!